4 items:
-Article April 9th 2018: "My contraceptive pill caused a life-changing stroke at 17
-Article in Daily Mail about victims in Britain February 1st 2014:
-On April 29th 2014 Marion Larat victim of pill Meliane spoke at General Meeting of Bayer, Cologne
-Marion Larat French young woman victim of 3rd generation pill Meliane, her book and her struggle for justice Oct. 2013
"My contraceptive pill caused a life-changing stroke at 17"
Grace Russell was given just a 20% chance of survival and had to learn to walk and talk again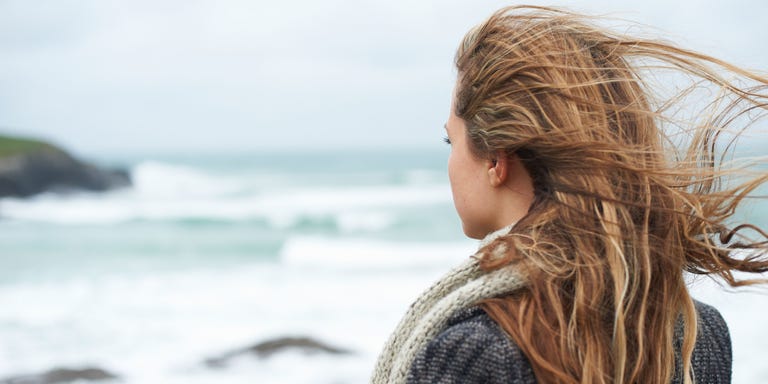 Getty Images
Dougal Waters
Driving to the gym on a June evening, 17-year-old Grace Russell could not have imagined a devastating stroke was about to leave her fighting for her life. To her, a normal and popular teen taking her A-levels, strokes were something that happened to old people. But in the coming months, while her friends were out socialising and having fun, Grace would be left relearning how to walk, talk, read and feed herself…
Unknown to Grace, of Armitage, Staffordshire, taking the contraceptive pill had left her at risk of a potentially fatal blood clot. "I'd had headaches for a few weeks beforehand, but put it down to exam stress," said Grace, now aged 25.
Grace's story
"It was a Sunday afternoon. I had felt poorly in the morning with flu-like symptoms, but it was nothing to be worried about. I can remember that my eyes could not focus properly.
"As I drove to the gym I suddenly couldn't feel my right side. Somehow, I managed to park. I pulled down my sun visor and noticed how droopy my face was. I rang my mum and told her to come and get me."
Grace's last memory was of her parents arriving and her mum calling out her name. Grace was taken to A&E in Burton, where she found she could not read sentences and was getting her words muddled up.
"An MRI scan revealed I was having a bleed and a clot on my brain," she said. "I was screaming in pain."
Grace was rushed to hospital in Nottingham, where doctors said it was too late for clot-busting drugs and had to perform a craniotomy—removing a third of her skull to allow her brain to swell. She also underwent a tracheotomy and was in a coma for 11 days. She was given just a 20% chance of survival and a 10% chance of even being able to swallow for herself again.
When she woke up, Grace couldn't move anything on the right side of her body. "I couldn't read, write, talk—anything at all," she said. "My mind was fine, but my body wasn't cooperating. I was trapped in my mind."
After a month, Grace was transferred back to hospital in Burton and was discharged two months later. A year later, surgeons put a titanium plate in her head.
Grace now suffers from post stroke syndrome, whereby the nerves in her back send pain signals to her brain. "The pain is excruciating," she says. She takes strong painkillers, but suffers from side-effects, such as loss of appetite and headaches. "Without them I wouldn't be able to walk or go to work – they are a necessary evil," says Grace, who was at one point she taking 12 tablets a day and sleeping for 18 hours but still feeling exhausted. Grace is now on a slow-release course of four tablets a day, which she says have made a huge difference.
Life after a stroke
Since her stroke, Grace has completed her A-levels, graduated from university and now has a full-time job. "Sometimes I would feel like a 90-year-old woman," says Grace, who now battles depression. "It has changed my personality. I have a disabled badge and I get abused by old people for using it. I've learnt not to judge people.
"As a 17-year-old you think you're invincible. I was enjoying my life, going out with friends—suffering a stroke wasn't something that has crossed my mind at all. My granddad had had one, but died before I was born.
"While I was in hospital my friends were going to festivals but I couldn't. I felt like my body betrayed me – I was very angry and upset, lying in my hospital bed crying. I went through a stage asking, 'why me?', 'what did I do to deserve this?'"
Contraception and the risk of stroke
Grace later learned she has a gene mutation that makes her more susceptible to blood clots, and therefore at risk for stroke. And because some contraceptive pills raise blood clot risk, Grace's doctors now believe it was her pill that ultimately triggered her stroke.
She never realized taking birth control could put her at risk. "When you go on the pill you are given a big leaflet which refers to things like 'thrombosis'—no-one knows what that is and they say the odds are 'one in 5 million'—so you think, 'it won't happen to me' and disregard it."
Grace believes a blood test should be standard before anyone begins taking the pill. "If I had had one, I wouldn't have been told to go on the pill. They also didn't ask for my family history," she says. "I had no other risk factors at all. I don't drink, smoke and am not overweight."
The risk of stroke from using contraception is very low, says Esmee Russell, Head of Prevention and Campaigns at the Stroke Association. "But some types of hormone-based contraception, such as the pill, have an increased risk," she explains. "This is because they can raise the risk of blood clots forming."
"Your risk of stroke should be carefully checked before you are given any of these treatments by your doctor," Russell continues. If you are worried, don't stop any treatment until you speak to your GP or nurse about your own risk, and the best contraception for you.
A stroke can happen to anyone regardless of age
"It is a myth that strokes only happen to older people. Anyone can have a stroke and it can happen suddenly no matter what age you are." The Stroke Association says applying its FAST test can help spot the warning signs and stresses the importance of acting fast to help.
FACE: Can the person smile? Has their mouth or eye drooped?
ARMS: Can the person raise both arms?
SPEECH: Can the person speak clearly and understand what you say?
TIME to call 999.
People are most likely to have a stroke after the age of 55, but, according to the charity, in 2010 a third of all strokes happened to people aged between 20-64.
Article in Daily Mail February 1st 2014:
Britains medication watchdog urges 60.000 gp's to warn women of risks of 3rd generation anticonception pills: Evra Patch, Femodene, Gedarel, Katya, Marvelon, Mercilon, Millinette, Sunya, Triadene, Yasmin and Yaz.
Deadly risk of pill used by 1m women: Every GP in Britain told to warn about threat from popular contraceptive
•Bestselling brands of birth control tablets linked to fatal blood clots
•They are believed to double the risk compared to older varieties
•'Third-generation' contraceptives caused 14 deaths a year in France
•UK doctors have been ordered to alert women to the alarming dangers
By Sanchez Manning and Stephen Adams
PUBLISHED: 22:05 GMT, 1 February 2014 | UPDATED: 17:05 GMT, 2 February 2014
A million women who take Britain's most popular contraceptive pills are to be told they risk developing potentially fatal bloods clots.
All GPs have been ordered to warn patients that taking some of the bestselling brands of birth control tablets – including Yasmin, Femodene and Marvelon – means they are nearly twice as likely to suffer blood clots compared to those who use older varieties.
Scientists have found so-called third-generation contraceptives caused 14 deaths a year in France – and now doctors in the UK have been ordered to alert women to the alarming dangers.
Contraceptive risk: Some of the bestselling brands of birth control tablets – including Yasmin, Femodene and Marvelon – can increase the risk of blood clots GPs are warning
Doctors have also been told not to offer the newer types of pill to those at highest risk.
Britain's drugs watchdog has written to the country's 60,000 GPs telling them they must, for the first time, go through a checklist when prescribing the pills.
The aim is to ensure they are not given to women with a higher inherent risk of developing blood clots. And they have been told they should 'carefully consider' the risks when prescribing pills.
The move follows a report by the European Medicines Agency, which found that synthetic hormones used in third generation pills increased the chance of developing life-threatening deep vein thromboses (DVT) much more than previously thought.
These newer pills are prescribed about two million times a year. They are popular because they are less likely than their predecessors to cause side-effects such as weight gain, headaches, breast tenderness and hair growth.
But GPs have now been told they must fully inform women of the risks of taking different 'combined hormonal contraceptives', which contain synthetic versions of the female hormones oestrogen and progesterone.
'I CAN'T BRING MY HELEN BACK'
The warning has come too late to save teacher Helen Thompson, who last month died from a clot, her devastated widower has said.
James, from Oxfordshire, added: 'The doctors said all women on the pill are at a higher risk of clots, but they said it was incredibly rare.
'What caused the clot 100 per cent we don't know, and I don't want to hurt myself by investigating further.' A hospital scan revealed a clot on his 28-year-old wife's brain, but she died within 24 hours of diagnosis.
DVTs, which typically form in the leg, can travel up blood vessels causing a potentially fatal blockage in the lung called a pulmonary embolism. They can also go up to the brain, triggering a stroke.
Risk factors include being older and overweight, smoking or being prone to a type of migraine.
Last night pharmaceutical giant Bayer, which makes Yasmin and Femodene, said it would be making blood clot warnings more prominent on its packets.
Dr Peter Swinyard, chairman of the Family Doctors' Association, said the advice would change the way he would prescribe pills.
He said: 'Whereas previously I would have used Yasmin or Femodene as first line because they're more "lady friendly", now I probably wouldn't be as keen.' However, he said that he would still offer both to patients.
The letter from watchdogs at the Medicines and Healthcare Products Regulatory Agency (MHRA), which went out on January 22, stated that the risk of developing a serious blood clot from taking any combined pill was still 'small' and that any woman who had been taking a particular pill without any problems 'does not need to stop using it'.
The benefits 'far outweigh the risk of serious side effects in most women,' it went on. Being pregnant actually increases the risk of DVT far more than any pill.
But the letter warned doctors that 'careful consideration' should be given to each patient's risk of developing DVT, as well as the different level of risk each type of pill held.
Doctors should 'regularly reassess' each woman's risk and discuss with them of the potential dangers of the pills they were prescribing. Similar letters have gone out to doctors across Europe.
Taking third generation contraceptives increases the risk of clots six times compared to those taking no pills at all. The annual risk of a woman of childbearing age having a serious blood clot is 1 in 5,000 if she is not on a combined contraceptive pill, it said.
The risk triples to about 1 in 1,700 a year if she is taking one of the older forms of combined pill, and taking third generation pills means the risk doubles again, to as high as 1 in 800.
Previous advice from 2011 suggested that the risk of clots among those taking third-generation contraception was just 1 in 3,000.
Risk: Scientists have found so-called third-generation contraceptives, such as Yasmin caused 14 deaths a year in France
The European review was prompted by a report from France, which found that from 2000 to 2011, 2,529 cases of serious blood clots – just over 200 a year – were down to combined contraceptives.
Of those, 1,751 (146 a year) were due to third generation pills. These clots led to 20 deaths a year on average, 14 from newer versions of the pill and six from older versions.
The French authorities consequently told doctors to offer the newer pills only if their patients had first tried the old ones – a harder line than the MHRA has taken.
Doctors are still trying to understand the link between the newer pills and serious blood clots – but it is thought that it is the synthetic oestrogen which increases the risk.
The hormones which appear to cause raised risks, are: gestodene, desogestrel, drospirenone, etonogestrel and norelgestromin.
These are present in brands including: Evra Patch, Femodene, Gedarel, Katya, Marvelon, Mercilon, Millinette, Sunya, Triadene, Yasmin and Yaz.
Older and apparently safer forms of progesterone are: levonorgestrel, norgestimate and norethisterone.
Third generation pills were launched in the 1980s and official concerns were first raised about increased DVT risks in 1995.
Dr Sarah Branch of the MHRA said yesterday: 'Women should continue to take their contraceptive pill.
These are very safe, highly effective medicines for preventing unintended pregnancy and the benefits associated with their use far outweigh the risk of blood clots.'
Dr Asma Khalid of Marie Stopes International, added: 'Any method of contraception comes with its own benefits and possible side effects, and it's important that women are given the information they need t make informed choices.'
Beauty queen had stroke at 17
Georgie Holland was left partially sighted after suffering a stroke at the age of 17.
She had been taking the contraceptive pill Yasmin for two years.
Now 19, she still has limited peripheral vision in both eyes, suffers from headaches and will have to take an aspirin every day for the rest of her life to thin her blood.
Her mother Kim said: 'After what Georgie went through, I honestly don't think Yasmin and these third-generation pills should still be available.
'I would warn any parents of teenagers to consider the risks of contraception.'
Mrs Holland, 45, recalled how former beauty pageant winner Georgie, right, spent a week in hospital after she collapsed.
A scan revealed a blood clot in her brain, and doctors linked her stroke to the pill.
'What happened to Georgie was devastating,' said Mrs Holland from Kettering, Northamptonshire.
'She dealt with it amazingly but it has changed her.'
April 29, 2014, Marion Larat, who became disabled by birthcontrol pill Meliane spoke at the General Meeting of Bayer in Cologne, Germany.
She spoke in French and her speech was translated by a German victim of a birthcontrol pill.
SIN-NL will publish a translation in English as soon as possible.

France: October 2013 Book Marion Larat victim of 3rd generation birth control pill
Oct. 16th 2013 Marion Larat 26 years Bordeaux France published a book about her experiences as victim of a 3rd generation birth control pill.
In 2006 she became 65% disabled three weeks after taken a 3rd generation birth control pill prescribed by her physician. Her sister and parents support her in her struggle to end the use of 3rd and 4the generation birth control pills.
Bookreview
In this book Marion a young French woman (1987) tells us about an enormous medical tragedy which happened when she was 19 years old. She took Meliane an anticonceptionpill of the 3rd generation and had a stroke making her disabled for 65%. She suffers from partial aphasy, partial paralysis of her face, arm, and leg as well as epilepsy.
Her doctor who prescribed this pill did not warn her of the risks, nor checked if she had any physical risks to use this pill.
In 2010 when Marion requested another gynaecologist for prescription of the pill, he informed her that she has a genetic disorder which accentuates coagulation. Also he told her that this 3rd generation pill doubles the risk for venous thrombosis in comparison to 2nd generation anticonception pills, thus causing her stroke!
Marion was operated 9 times to alleviate the symptoms of her stroke and had months of rehabilitation training.
She was a brilliant student with a bright future ahead of her. She has started a commercial project in designing compression stockings.
Her stroke has made her determined to fight the injustice and she is the first French woman who is suing the manufacturer Bayer and the ANSM the French institute for medicationsafety who failed to issue adequate warnings. Many French women have followed her example and also sue Bayer.
Her book co-written by her elder sister Pauline is a well balanced personal report about all factual developments and her emotions. It also clearly states how much it has affected her parents and her sister. Marion is very clear about her situation: my life has changed for good and I will never pardon them. A must read for all women who think about anticonception and a must read for doctors and those who manufacture these pills and distribute them.
We strongly recommend to make an English translation of this book, to make it available to English readers.
Family of young women who died and survivors have united in the French assocation AVEP.
For those who read Dutch please check www.gevarenvandepil.org website of foundation SIN-NL
Please read the interview in Nouvelle Observateur with this remarkable strong young woman.
Marion Larat, martyre de la pilule de 3e génération Publié le 15-10-2013
Par Bérénice Rocfort-Giovanni
Dans "La pilule est amère", à paraître le 16 octobre 2013, la toute première victime des contraceptifs dernier cri à avoir porté plainte en France revient sur son combat.
Sans elle, les pilules de dernières générations, bien plus dangereuses que leurs aînées, seraient encore prescrites à la volée par des gynécos et généralistes anesthésiés par le marketing des labos. Il y a sept ans, Marion Larat, 26 ans aujourd'hui, était terrassée par un AVC dû à Meliane, un contraceptif de 3e génération. Son calvaire devenu combat, elle le relate dans "La pilule est amère" (1), un récit co-écrit avec sa sœur Pauline et préfacé par "son pote" Martin Hirsch, ex-Haut commissaire aux solidarités actives contre la pauvreté.
Lorsque "Le Nouvel Observateur" l'avait rencontrée l'hiver dernier chez elle à Bordeaux, cette grande brune au regard décidé était encore sous le choc du scandale sanitaire, de l'ampleur du Mediator, qu'elle venait de faire éclater. Pour la toute première fois en France, une jeune femme victime des contraceptifs dernier cri portait plainte contre le puissant laboratoire Bayer et le directeur de l'Agence du médicament pour "atteinte involontaire à l'intégrité de la personne humaine". Marion, porteuse d'une anomalie génétique qui accentue la coagulation, n'aurait jamais dû prendre ce type de pilule, qui double le risque de thrombose veineuse par rapport à celles de 2e génération.
Neuf opérations
L'accident a fait de son corps, autrefois sportif, un champ de bataille. Il y a d'abord la bouche, dont les mots, entrecoupés d'un "enfin" mécanique, peinent à sortir pour cause d'aphasie. Le visage, le bras et la jambe qui se paralysent. Le crâne, percé d'un trou pour relâcher la pression dans le cerveau. Les crises d'épilepsie qui laissent KO. Le moral qui plonge. En tout, neuf opérations et des mois de rééducation. "Je ne suis pas vieille et pourtant, je ne peux plus ouvrir un pot de confiture". Marion ne deviendra jamais cadre, comme ses brillantes études en classes préparatoires le laissaient présager. Mais celle que ces camarades de classe surnommaient "la chouchoute du prof" ne peut se résoudre à passer ses journées devant la télé.
"Je serai peut-être la prochaine présidente de la République"
Elle s'accroche à un projet : commercialiser des bas de contention customisés, qui changeraient des sinistres modèles d'hôpitaux. Cette idée lui vaut de devenir la première lauréate de l'Institut du service civique fondé par Martin Hirsch. Dans la foulée, elle rencontre François Hollande à qui elle lance, un brin frondeuse : "Qui sait ? Je serai peut-être la prochaine présidente de la République".
En attendant, la lutte contre "le médicament toxique" continue. "Tu dis que la Marion d'avant est morte. Pourtant je t'entends faire l'intéressante sur les ondes", écrit sa soeur. Marion l'aphasique est désormais le porte-voix de dizaines d'autres femmes, qui ont déposé plainte à leur tour. Son histoire, estime Martin Hirsch "devrait être enseignée au cours des études médicales et la lecture de son livre recommandée aux étudiants qui se destinent à la médecine."
(1) Ed. Stock, sortie le 16 octobre 2013